New Uses
Soy can replace petroleum-based chemicals in many products. Soy-based printing inks, foams, glues, lubricants and plastics represent just a few of the new uses for soy.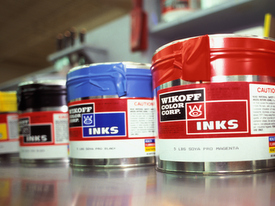 The history of soy-based products can be traced back to an automobile panel made of soy plastic by Henry Ford in 1933.
Since then, new technologies have led to soy being included in many industrial products. The soy checkoff supported research and development of many products on store shelves today.
As global demand for fuels and chemicals grows, our supplies of petroleum and natural gas continues to diminish. Renewable alternatives, such as soy, have begun to play an increasingly important role in the production of energy and chemicals. Using soy-based products not only helps conserve fossil fuels, but often enhances performance, the environment and human safety.